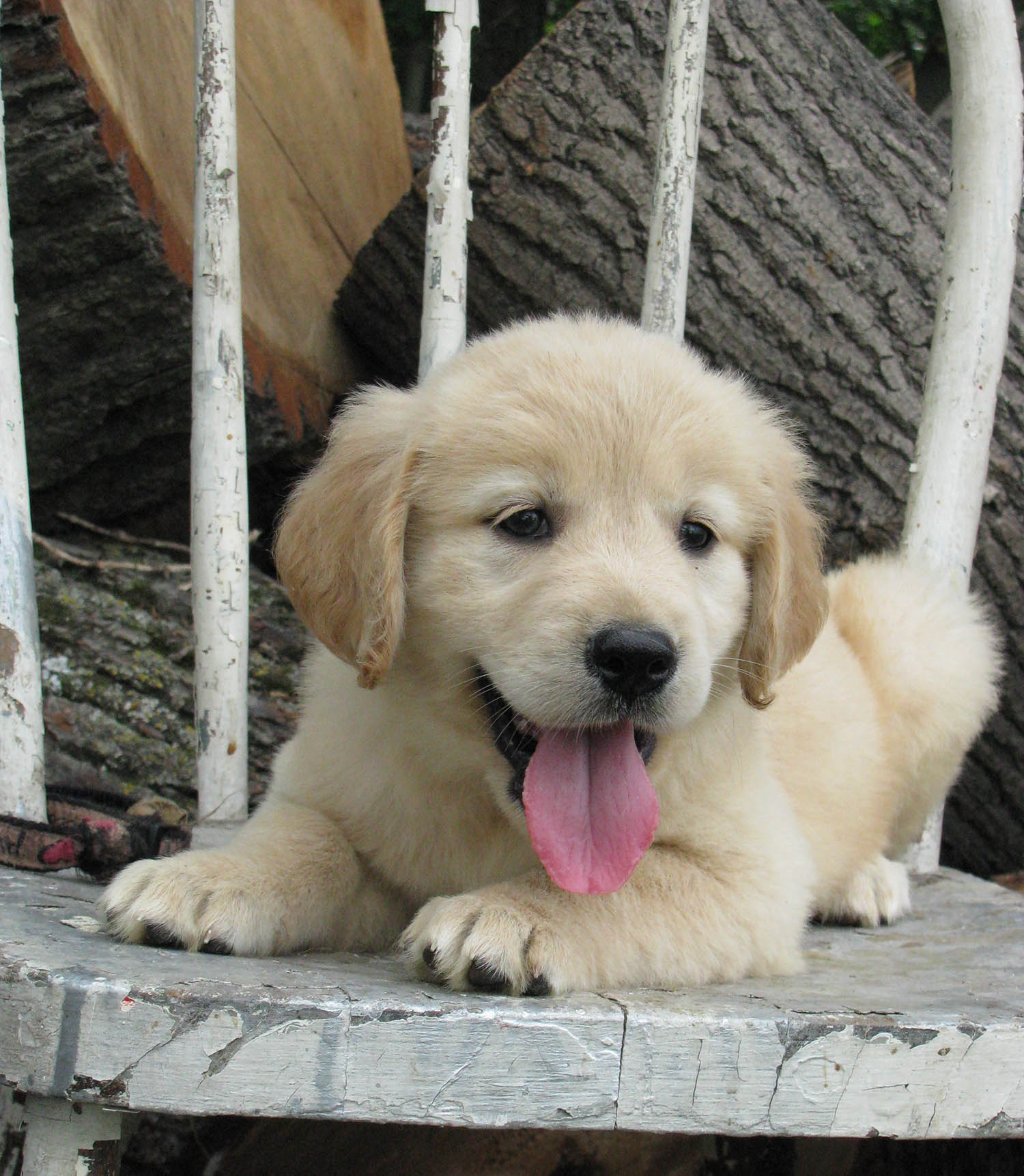 We're a family of seven, based in Northwest Minnesota. Each of us plays a part in the business, including blogging and web-updates, customer contact, cleaning kennels, feeding and training the dogs, and (but of course!) upland and waterfowl hunting. From the time our kids were 10 and under, we've been raising pups and teaching our kids the ins and outs of everything: pet care; training dogs for obedience, hunting and show; business management, and keeping quiet when Mom's on the phone with a "Puppy Person" (wink).
Our kids are now teens and twenties. They've trained several dogs, competed for and won awards in the county fair and covered a few phone calls and emails for Mom and Dad. While we can't keep our staff of seven forever, we welcome neighbor children and family friends over regularly to keep our dogs and puppies well-socialized. Not only that, but we've branched into dog therapy, and two of our dogs are certified for nursing home and college campus visits.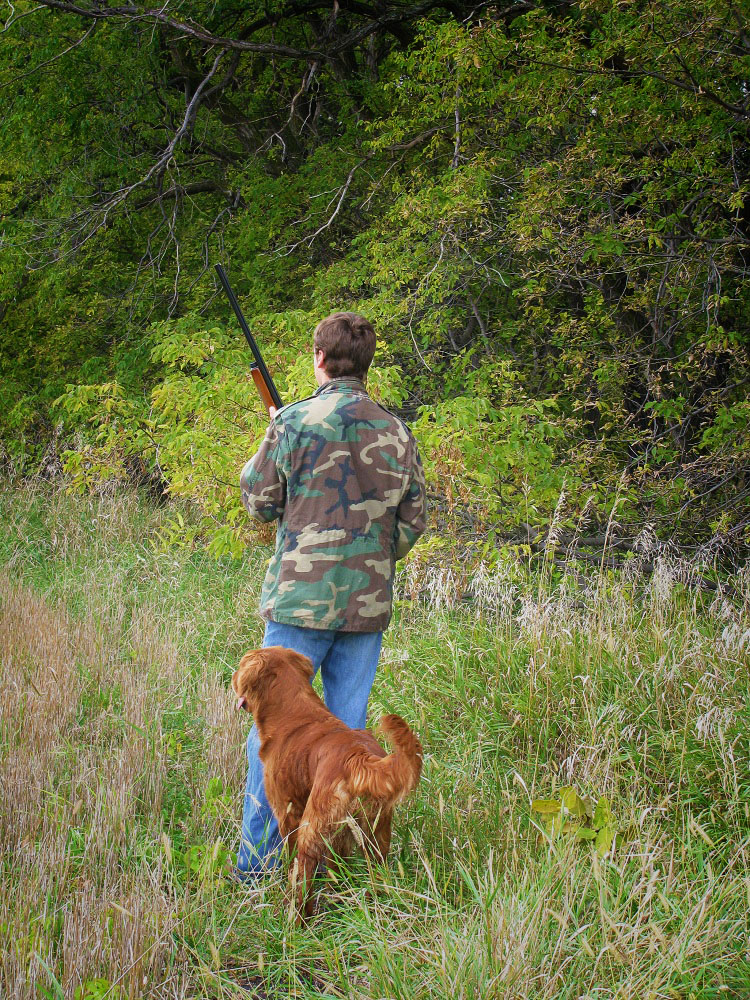 Hunting is our favorite autumn routine. Every time Dad and Joe get home from hunting, the rest of the family storm them with questions. "Which dog did you take?" "How did she/he do?" "Did Abby retrieve well?" "Did Tanner retrieve well in the water?" Oh, naturally we want to know how many waterfowl they brought back, but hearing all the new dog stories is just as exciting!
You could say we train our dogs for stories. After a month or so of our obedience or hunting training your dog will learn many new skills. Imagine, you could be telling folks about that ribbon you won at the fair, how much the neighbors love your dog, or keep your mom busy photographing the birds you've brought down for your Golden to retrieve.
Each of our adult dogs is trained for hunting and is hunted over. A number of our dogs are descended from field champion dogs. It fun to see that the dogs look forward to hunting as much as we do. Each year on the first duck hunt of the season Tanner will literally tremble with excitement as he anticipates the first retrieve. We also offer our training services to help your dog develop outstanding obedience and hunting skills. Our training packages can take your dog from the basic obedience starting point up to the point of being field ready.